From meal selections to dance floor requests, your RSVP questions can help you save time and stress as you get prepared for your upcoming celebration. Keep reading as we share the best RSVP questions to ask your wedding guests below!
Accommodation and Travel
If you're planning a destination wedding or need to shuttle your guests to and from the venue, your RSVP cards are the perfect place to confirm numbers and logistics.
Accommodation. Questions like "Do you need accommodation suggestions?" or "Will you be joining us at our group hotel block?" are thoughtful ideas for traveling guests. You can also share accommodation recommendations and hotel block details via your wedding website. You can even get the best Wedding Venues in South Wales with the help of our wedding planners.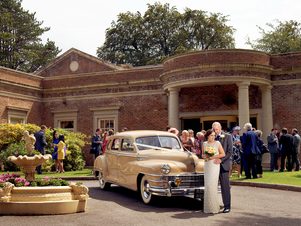 Transport. Ask your guests to reserve their seats on the shuttle bus to and from the venue.
Meal Preferences
When it comes to foodservice at your reception, use your RSVPs to confirm the following details with your guests:
Meal selection. If you've opted for plated meals, ask your guests to select their preferred option. You can also use a numbered system, asking guests to rate their preferences from 1to 3.

Dietary restrictions. This is where your guests can outline any dietary restrictions such as dairy-free, gluten-free or vegetarian.

Kids meal. If you've decided to host kids at your wedding, it's a good idea to check whether they'll require a separate kids meal at your reception. Keep in mind that older kids may prefer an adult meal.
Health and Safety
If you're planning your wedding during COVID-19, you'll likely be taking some extra precautions with health and safety. With this in mind, you may want to include the following questions on your RSVP cards:
Are you in a high-risk group?

Would you prefer to attend our wedding virtually?

Are you happy to wear a mask and practice social distancing?