Planning an eco-friendly wedding requires a thoughtful approach, especially when it comes to your venue. From solar panels to veggie gardens and on-site accommodation, choosing a venue with green credentials is one of the biggest ways to reduce the carbon footprint of your wedding.
Not sure where to start?
Choosing your Wedding Venues in Cardiff is a huge decision, and with so many beautiful options, it can definitely feel overwhelming. Consider these venue hunting tips to help you find and secure your dream location: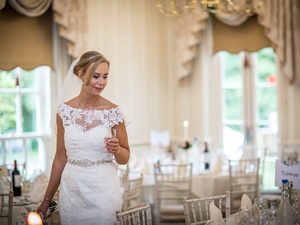 Start early. Some venues book out 12-18 months in advance, especially on Saturdays during "peak" season. We'd recommend putting the feelers out and compiling a shortlist of venues as soon as you've locked in a date.

Think about your priorities. Aside from sharing your eco-friendly values, are there any other "must-haves" you need to consider? Sit down with your partner to confirm any non-negotiable features, whether that's having an on-site wedding coordinator or being able to access the venue the day before.

Map out your budget first. Crunch the numbers before booking those site tours, so you don't waste time looking at venues outside of your price range.

Make the most of your site tours. Ask as many questions as you need, and take plenty of photos and videos to look back on.

Look at photos from past weddings. Spend some time browsing the galleries and social media platforms of potential venues to see what they look like in action. These photos will come in handy when creating your floor plan and seating chart, too.